Pool Supplies
Pool Supplies
El cajon & San Diego
As your Home Vacation Station, we carry a full line of name-brand products you can rely upon.
Since we cannot list them all here, we invite you to stop by our store and check out all of our great products.
You'll be able to see the products firsthand and take your time selecting exactly what you need. For an idea of what to expect, see the list below. Contact us for additional information.
· Chemicals
· Pool Equipment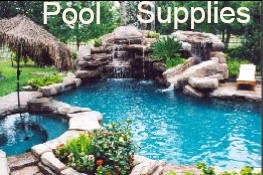 · Pumps
· Filters
· Cleaning Supplies
· Toys
· Games
· Maintenance items
· Accessories
· Cleaners
Our showroom is stocked full of products.
Our displays allow you to experience the products first-hand before you make a selection.
From toys & games to equipment and accessories, we can show you a sample of each product that we carry. Plus, our friendly staff can demonstrate many of the products and help you explain installation or any other requirements.
Stop by our showroom today to discover the products that are right for you!
Pool Depot
2372 Fletcher Pkwy.
El Cajon, CA 92020
Please Call (619) 741-3374
Email: 619287pool@cox.net
Text Questions To: (619) 794-6148