Pentair Rebel Pool Cleaner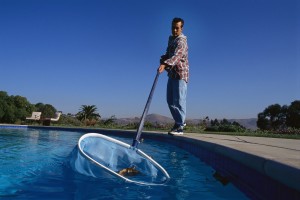 Many pool owners, maybe even yourself included, clean their pools by hand, but did you know that there is a better way? That may involves the use of an automatic pool cleaner.
The Rebel cleaner is perfect for thorough cleaning coverage of pools with hard-to-clean dirt and debris. Its programmed cleaning cycle and compact, two-wheeled design help maneuver the Rebel over pool bottoms, up 90 degree floor-to-wall angles and into tight corners. So it sucks up debris other cleaners miss.
$399.00 – Buy To Day Receive A $50 Rebate
Free Case Of Chlorine With Purchase
Call: Pool Depot (619) 741-3374
Stop by Our Store: 2372 Fletcher Pkwy. El cajon 92020
Pentair Rebel
FEATURES
Programmed steering assures complete, thorough pool cleaning coverage
Super-efficient design makes it ideal for use with variable speed pumps at lower speeds
Superior turbine design provides clear passage for vacuumed dirt and debris, avoiding the clogging that is common with other 2-wheel cleaners
Effortlessly cleans tight corners and pools with 90 degree angles
Cleans to the tile line
Superior cleaning performance in all pool types – gunite, vinyl, fiberglass and tile pools
Easy to install and maintain. For More information on automatic pool cleaners click here
$399.00 Buy To Day Receive A $100 Rebate
Free Case Of Chlorine With Purchase
Call: Pool Depot (619) 741-3374
Stop by Our Store: 2372 Fletcher Pkwy. El cajon 92020